recipes from the future
(2021)
Workshop & service
Recipes From The Future is a workshop that through a variety of imaginative speculation methods will increase a person's adaptability and therefore agency in a complex and networked world.

In this workshop children will imaginatively explore the future of food. They will learn about interconnectivity and 2nd order effects through food supply chains, they will learn how to be creative in a more speculative manner by using worksheets and making with found materials, and they will discover the reasons for future thinking and imagination. It will take them on a journey of what their favourite meals could become in 20, 50 or 100 years, whilst considering sustainability and what the world they live in might look like at that time.




For a publication that presents a full explanation of the research leading to this workshop, as well as a detailed step-by-step of the process
*click here*

After completing this first iteration of the workshop at St James Hatcham primary school in New Cross, I created a kit with the idea that any school or group could carry out the workshop on their own and therefore a full service could be created.

The service and outcomes from the St James Hatcham primary were exhibited at the Goldsmiths MA Design final show.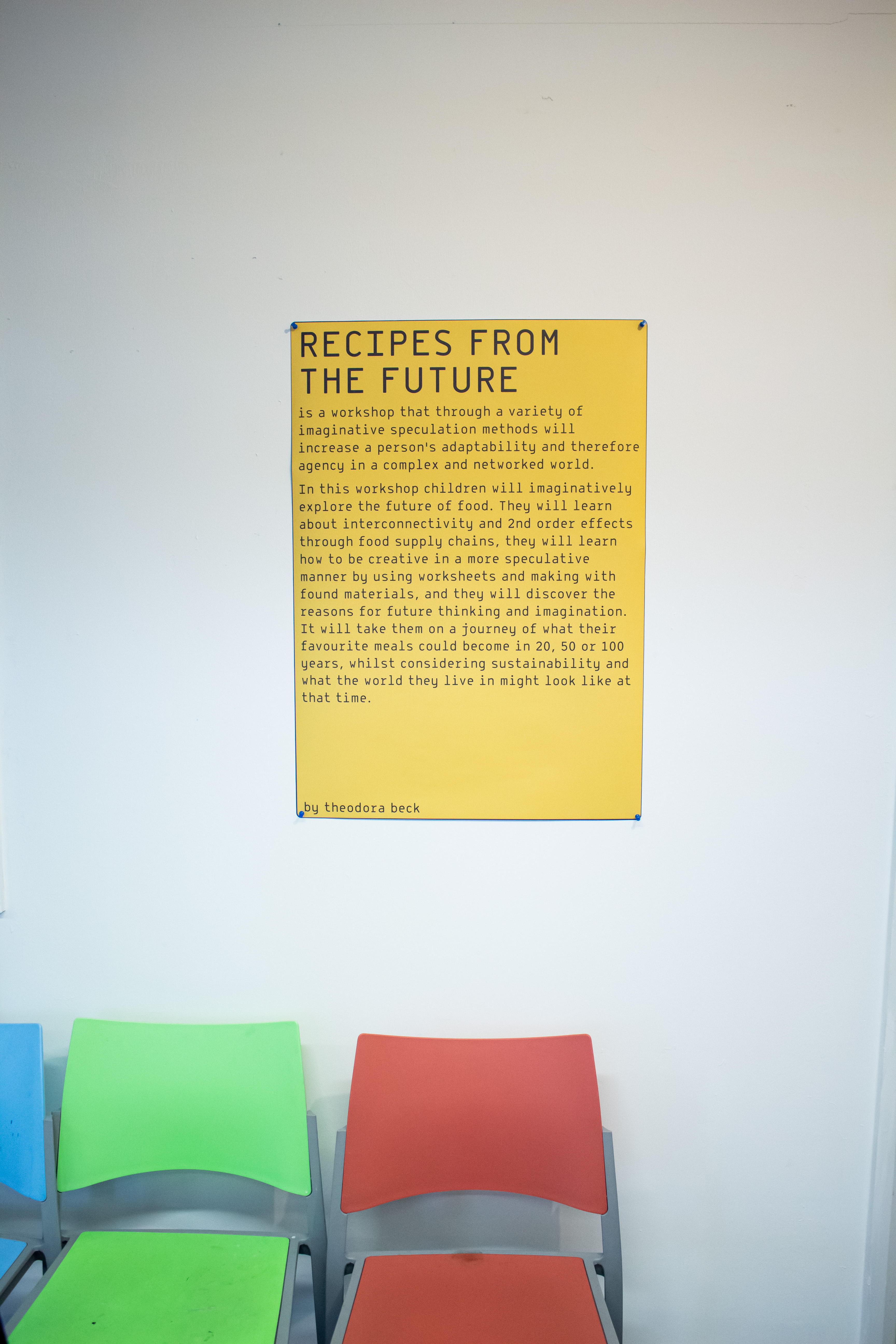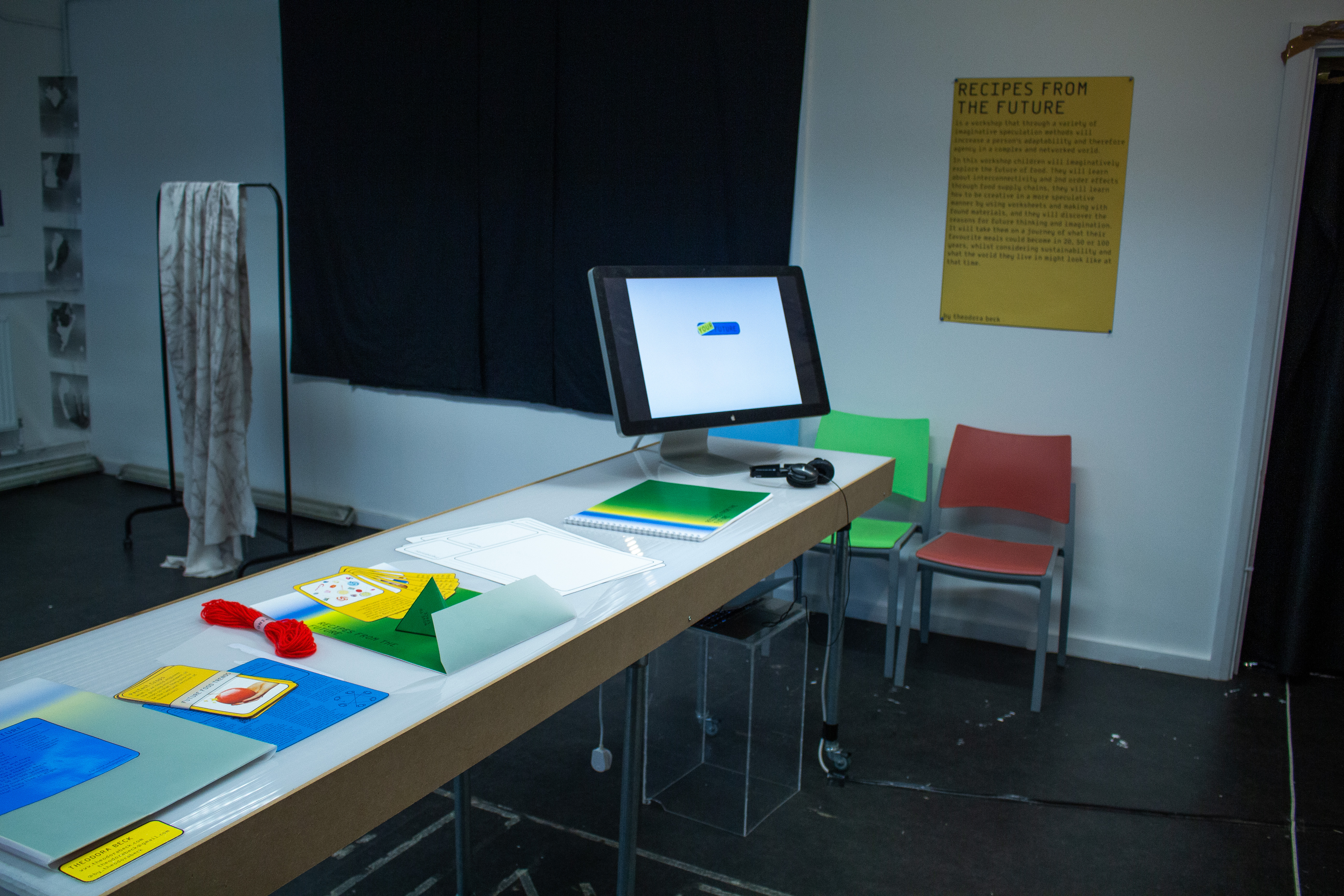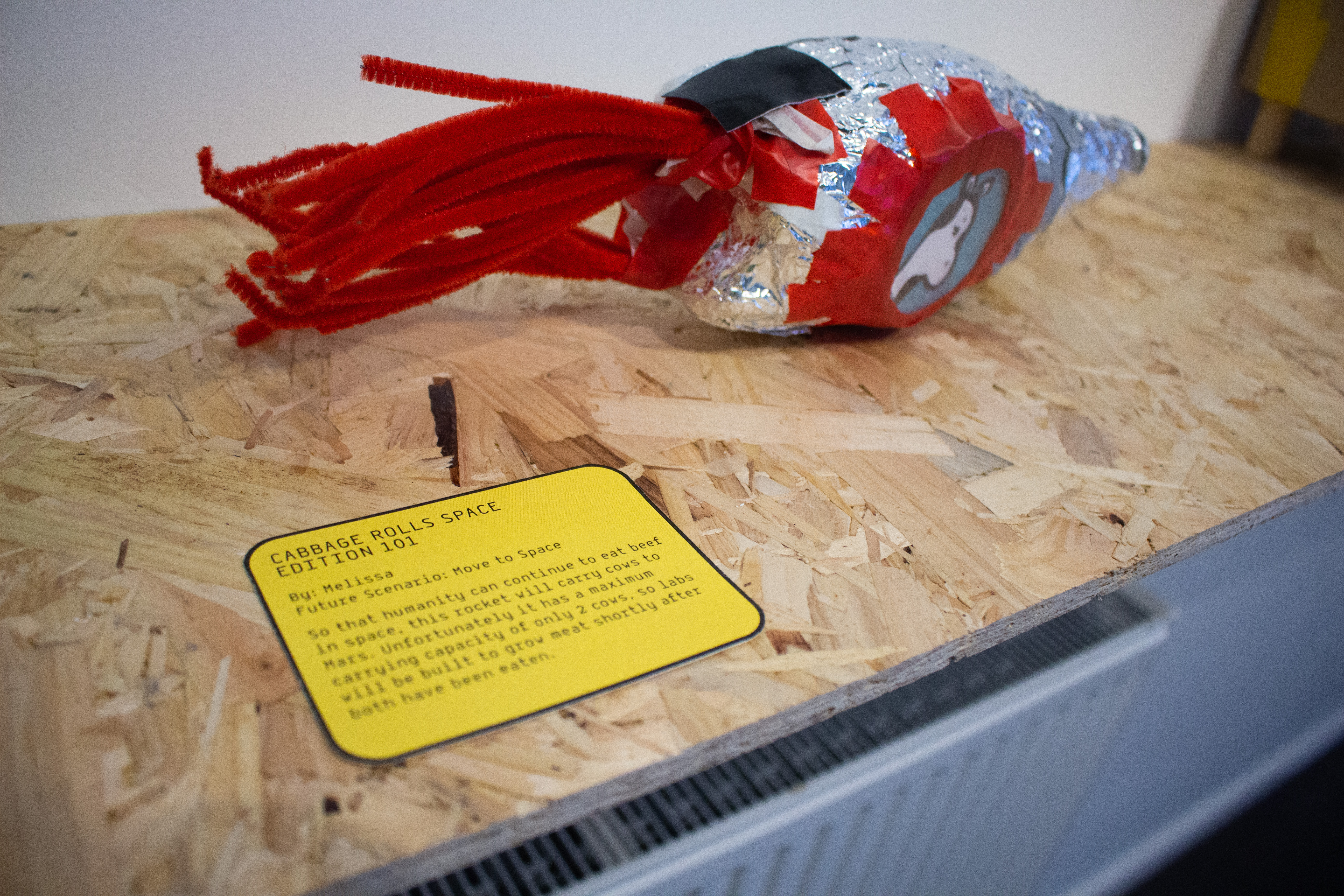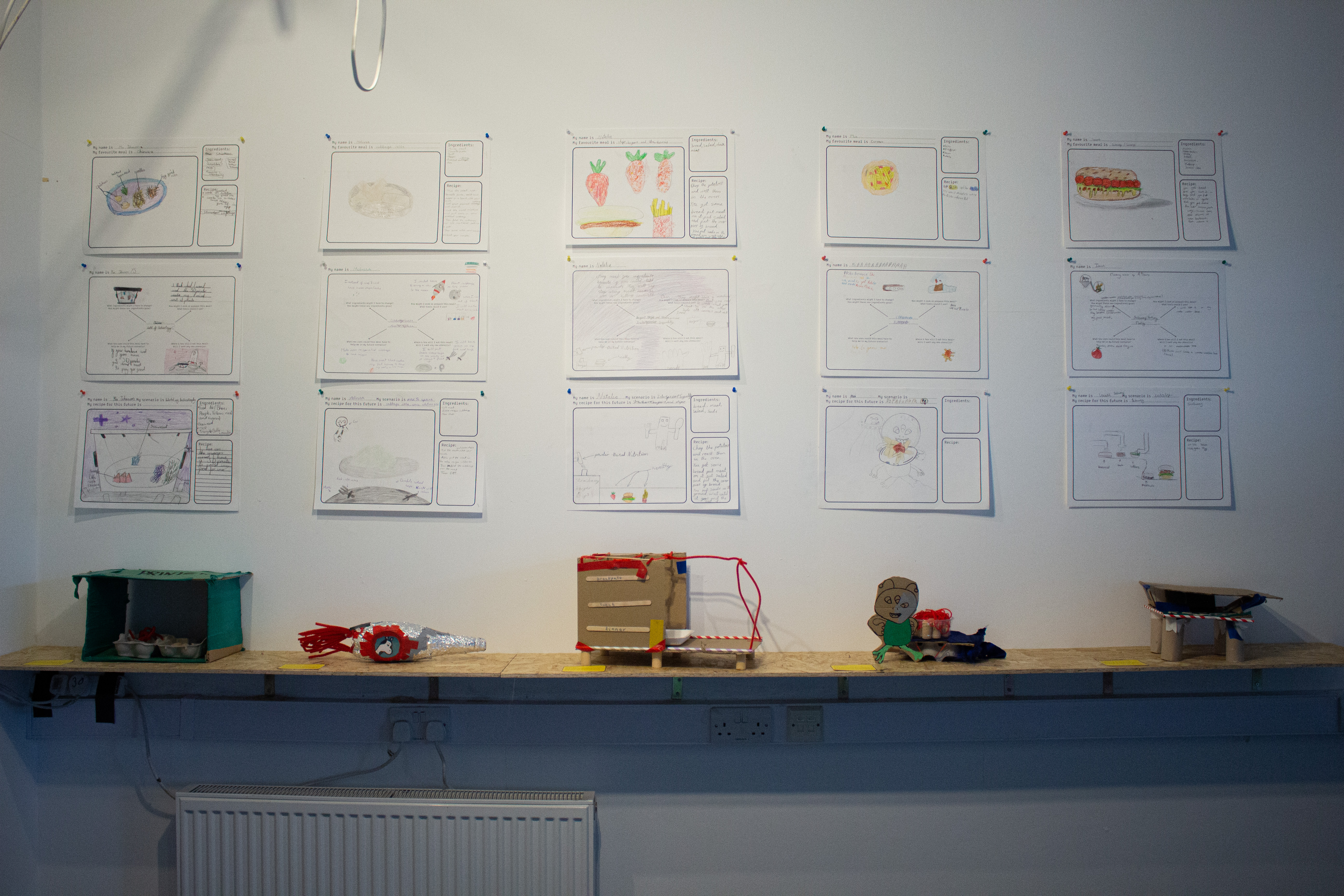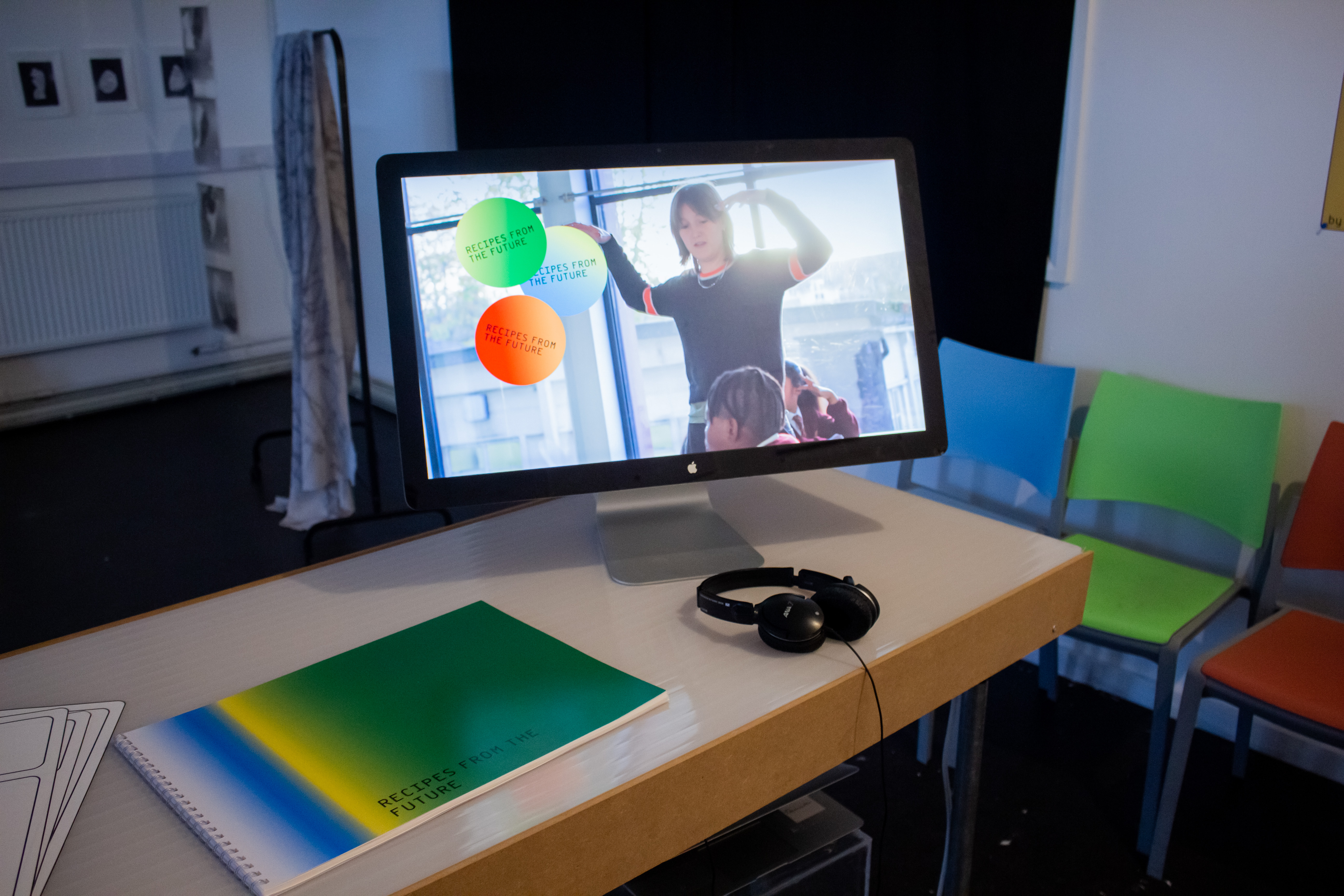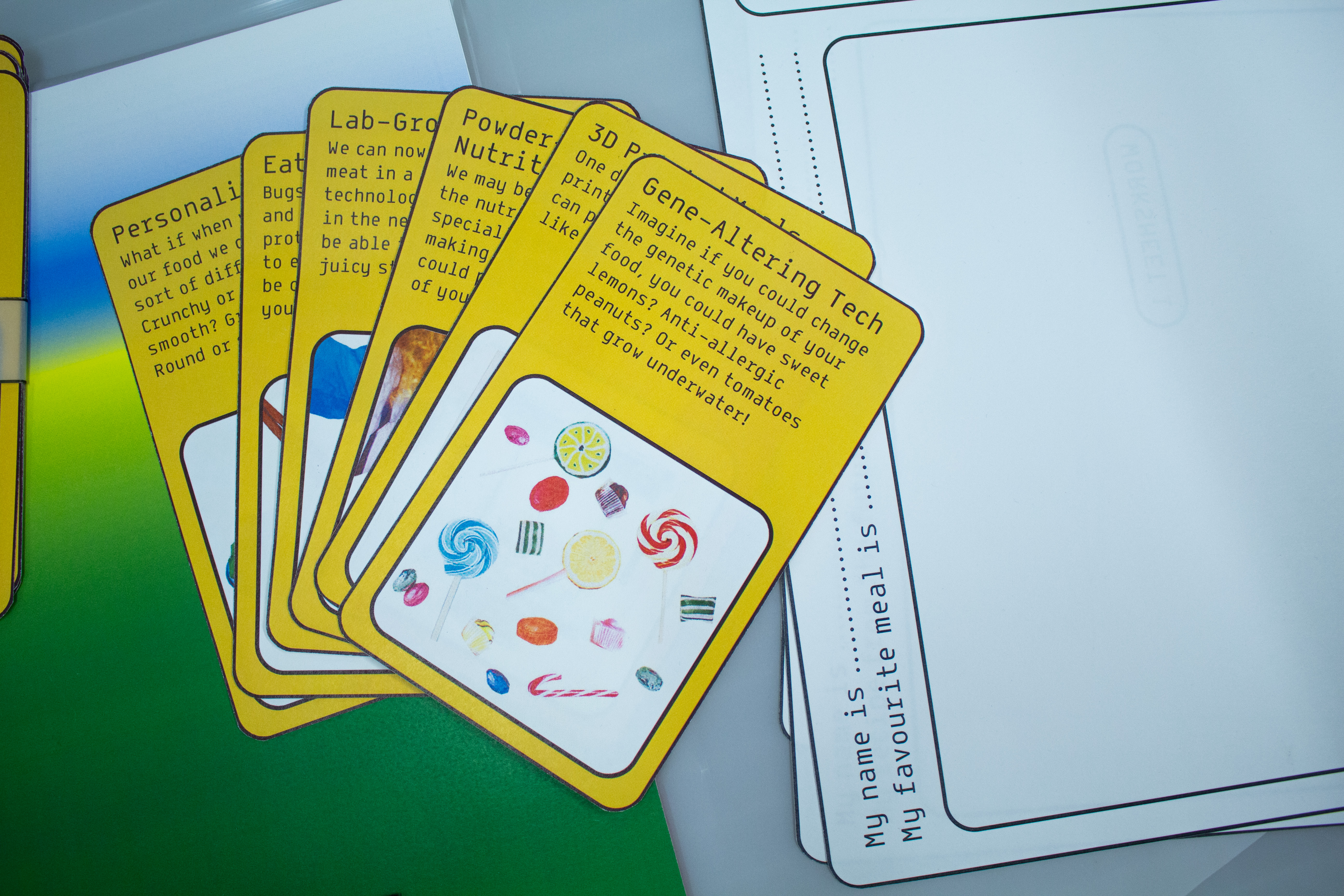 'Recipes From The Future' will continue in 2022 with the hope of running multiple workshops in local London primary schools.